Noemí Carrau Gual
, born in Barcelona, is a freelance illustrator and graphic arts designer who lives and works in Venice, Italy.
On the right, you can see a poster illustrated by her for the tango lessons of the school
Tango Action
in Venice:
"Even if you are made ​​of wood ... Don't worry!!"
To know how such projects are developed from early sketches to the final colored version, take a look to the
step-wise images.
If you also have an interesting project, just contact the artist at
arte.venezia@nacasona.net
"Do you have a passion? Get noticed!"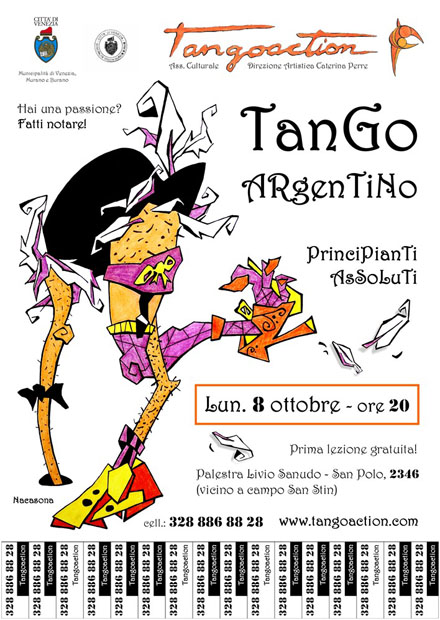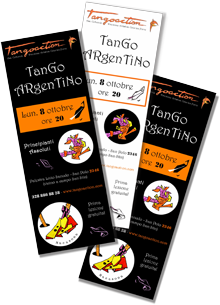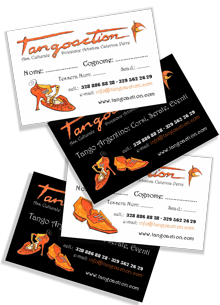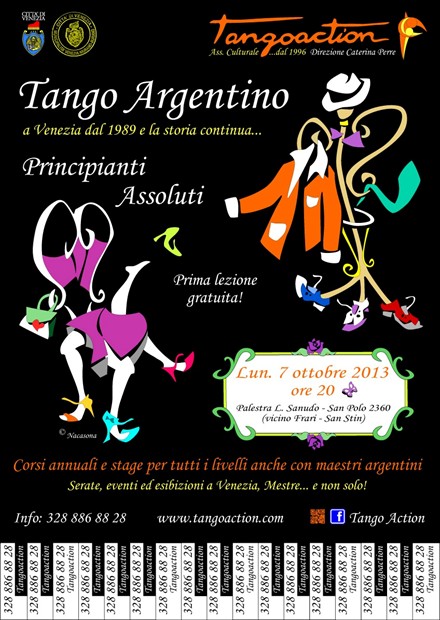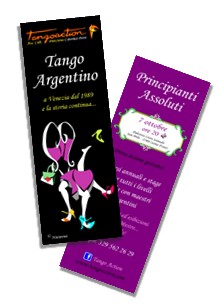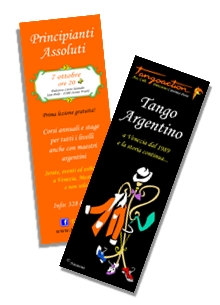 Tango Argentine course in Venice